History of FileMaker Infographic
24th May, 2016
Core FileMaker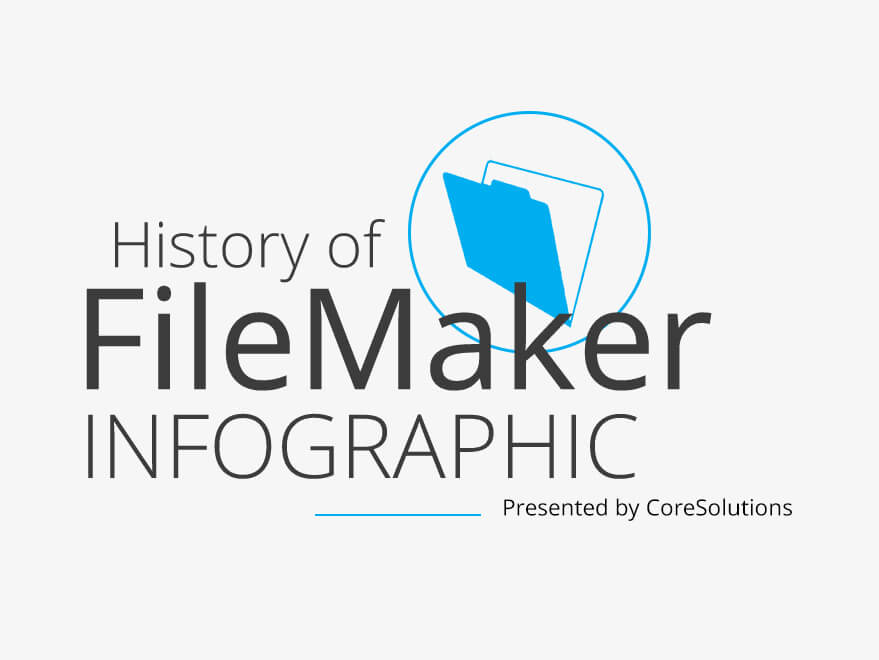 This month has been a good month for FileMaker. Both the new Filemaker 15 Platform was Released as well as new Licensing Options (FLT) were released. These are some good times to be in the FileMaker community. Because of all this positive energy, we wanted to create something that really showcased how far FileMaker has come. Please enjoy our History of FileMaker Infographic.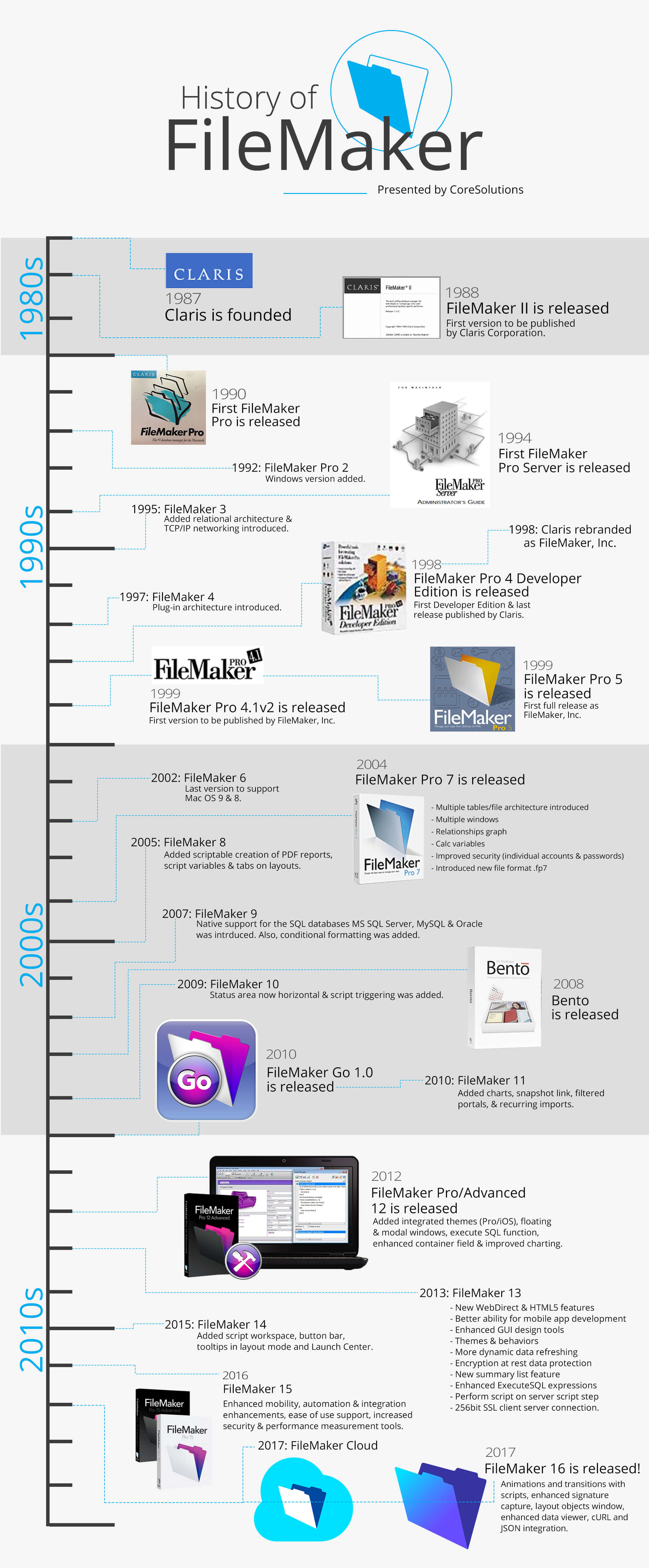 If you enjoy our FileMaker blogs, be sure to subscribe to our Core FileMaker Newsletter!
And as always, Thanks for Reading!
Steve Malott